The world's leading professional laser 
and multimedia control software.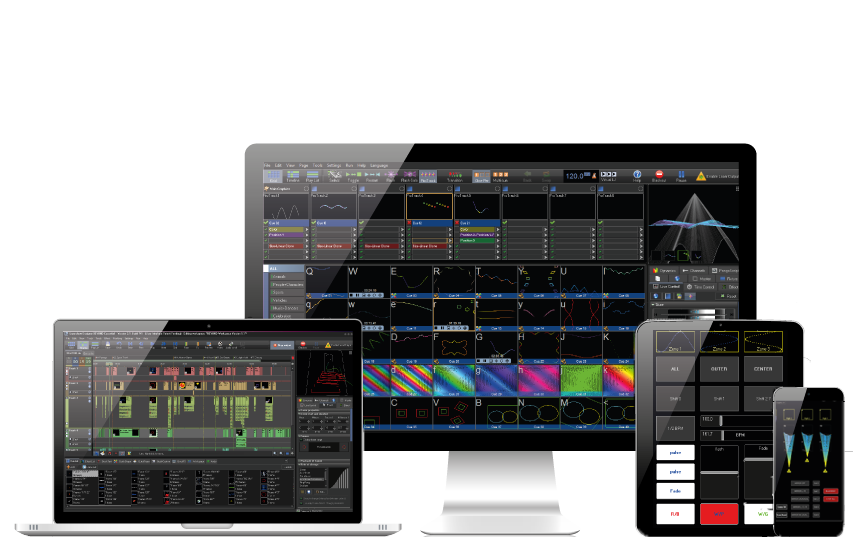 Download the demo version of BEYOND now.
Professional laser and multimedia software, for any application
Support for all major industry protocols

Advanced LIVE control
BEYOND has the world's most advanced live laser show engine, with incredible support for MIDI, DMX and ArtNet devices. Using BEYOND's powerful scripting tools, you can actually design your own custom profiles and maps for those devices as you see fit. Or if you need an easy button, just use one of our stock maps or profiles.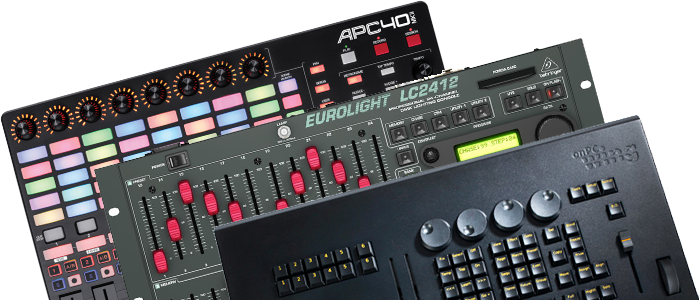 Laser control for lighting designers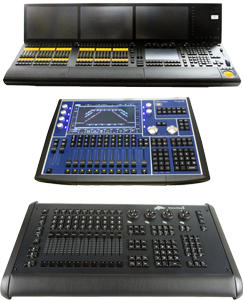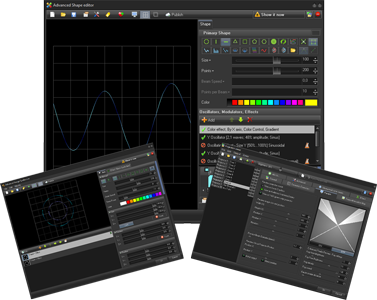 See your laser zones as individual fixtures 
from a lighting console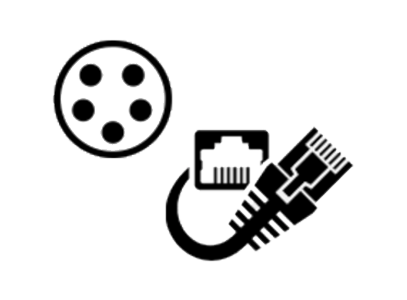 Laser mapping, made easy
Our advanced geometric correction tools and free form mesh, make mapping out nearly any device you can think of, easier than ever before.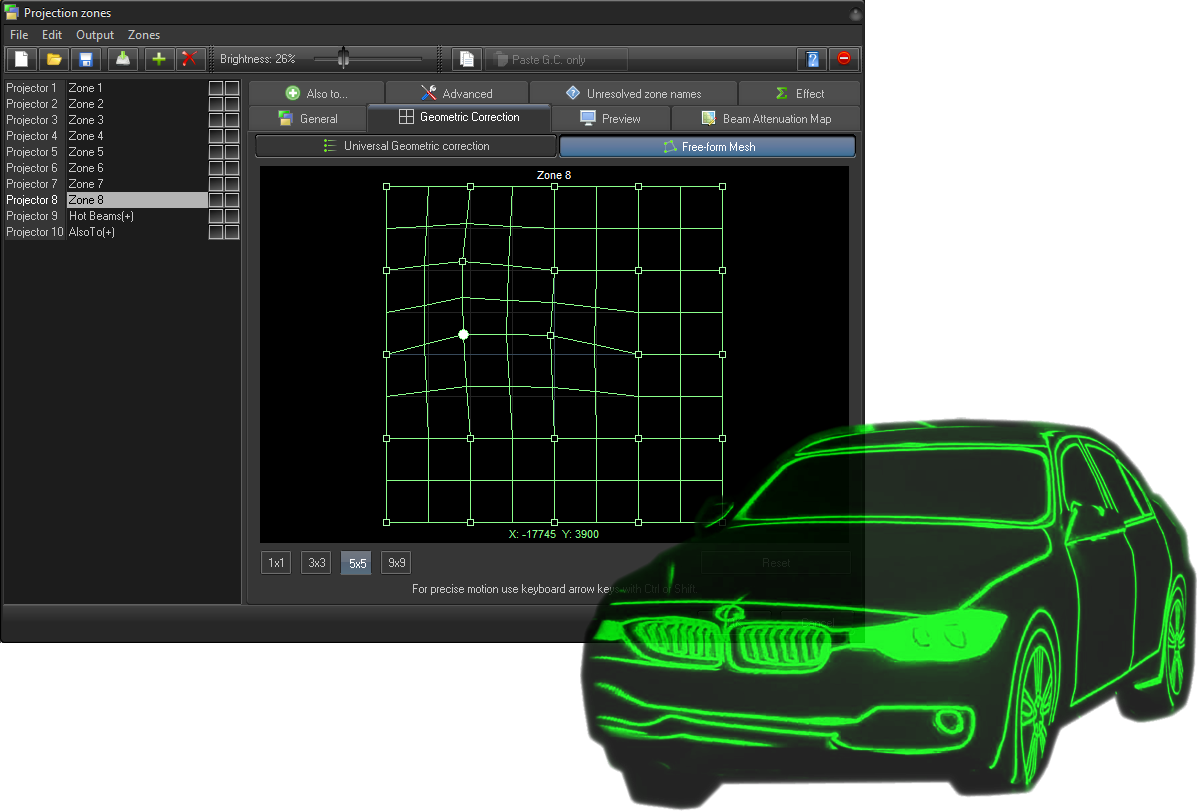 A true multimedia timeline
The BEYOND Multimedia Timeline allows you to combine laser, video, audio, DMX lighting and more, all in one easy to use and convenient place.
Because of this, BEYOND is widely used throughout the lighting industry, as the main control systems for complete multimedia show performances (combining lasers, video, lighting, audio, pyro and more).
Incredible effect engine
Color chases, cross fades, edge blending and more… Advanced effects like these can easily be programmed and controlled using BEYOND's powerful effect editors.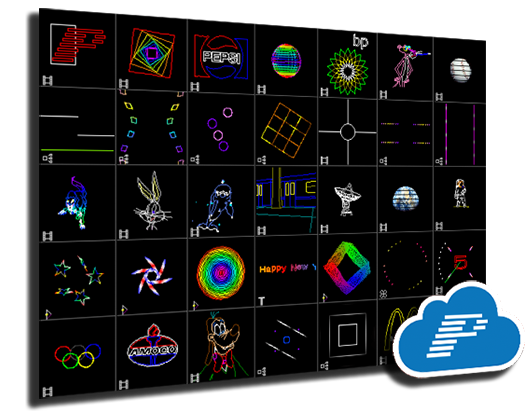 Beautiful content at your fingertips
If you enjoy simplicity and don't want to be bothered with programming content, you will love BEYOND. The software includes nearly 2,000 pieces of stock laser clipart, and hundreds of FREE laser shows. Simply click the cue or show you want to display, and you are up and running in seconds.
Pangolin Cloud… It's like iTunes for laser shows
The innovative new Pangolin cloud provides you with a nearly infinite stream of fresh content to choose from. All easily downloaded directly within the software. Think of having your very own "iTunes" for laser shows, cues and content, built right inside the program. And as an artist, you can also create your own profile, and design your own laser shows and content to share or sell with others.
(* iTunes is a registered trademark of Apple Inc.)
3D Laser animations and content
BEYOND 3D is an advanced 3D animation and editing program, designed specifically for laser displays. Using BEYOND 3D you can create animated 3D laser content, as well as 3D laser text, graphics and logos. BEYOND 3D is also compatible with other 3D animation and drawing programs, including 3D Studio Max, Cinema 4D, Maya, Blender and others (using the .FBX file format).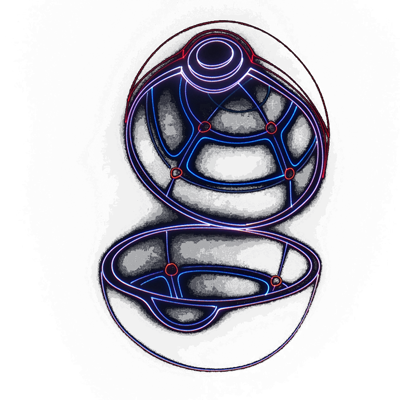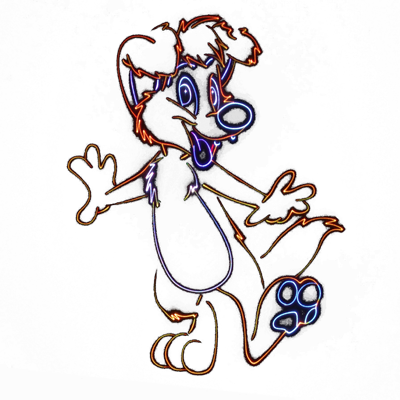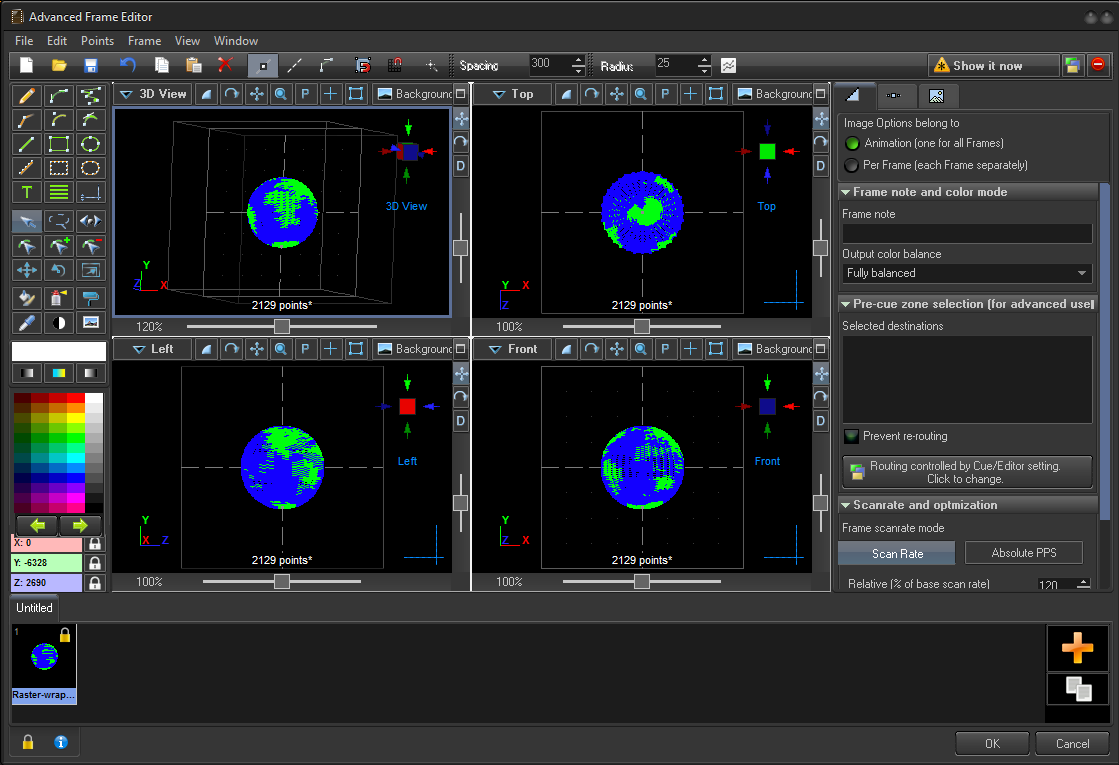 It's like Photoshop for lasers
Advanced Drawing Program and Frame Editor BEYOND includes an advanced drawing program and frame editor, that make creating custom content, as well as editing existing content, easier than ever before. It works in a similar fashion as the popular Photoshop program, but was designed specifically to support laser content and frames.
All colors matter!
Make sure they play nicely, with our advanced color palette training system
Customize BEYOND for your needs
PangoScript Tool
PangoScript is a tool inside of BEYOND that allows you to access the core of the software, and customise it to meet your needs. Using PangoScript, you can write individual code commands to execute just about any function you can imagine. For example, if you want to map out a MIDI, DMX or Lighting console and customise what each knob, button, and slider does, this is easily achieved, using PangoScript.
BEYOND Universe
The BEYOND Universe is an exciting feature that allows you to create customized workspaces within the software, to meet your specific show needs. For example, if wanted to have a workspace with specific sliders for colors, brightness, rotation, DMX triggers, etc. and you wanted to lock this workspace for a client or show, so that it cannot be changed, this is all possible using the BEYOND Universe. * Software development kit is also available.
Hardware Compatibility
Simple, easy to use laser control hardware,
compatible with nearly any type of laser projector.
FB3QS Laser hardware
The FB3QS is a simple easy to use USB based laser control hardware that connects to your PC via USB.
USB based
Easy Plug-n-Play
ILDA connection to laser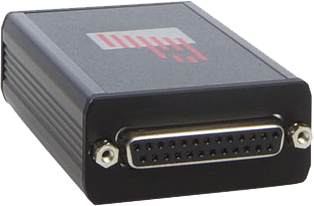 FB4 Laser hardware
FB4 is a network based laser control that gets build inside your laser, acting as a complete media server for your shows.
Network based
DMX and Artnet
full color OLED display
Automatic show playback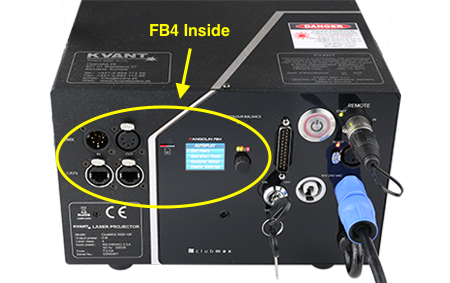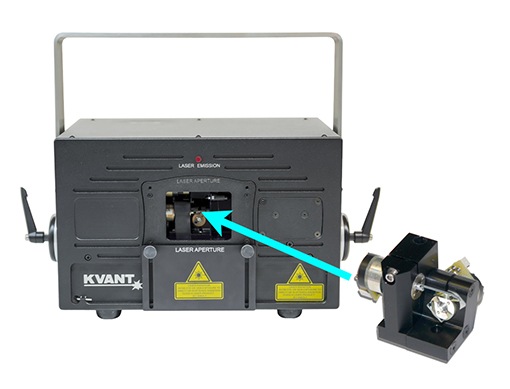 High definition output
and scan speed support
The FB3QS and FB4 hardware were designed to help improve the output from your laser projector. Giving you high-definition looking laser effects. In addition, the software supports high-speed scanners up to 120kpps inside of professional laser projectors. So no matter what laser projector you are using, BEYOND can help optimize this. We also offer a full line of professional laser projectors, made to work perfectly with BEYOND software. Our systems are entirely built in Europe, and integrate a variety of Pangolin technology, providing you with a laser experience, like no other. Now YOU, can harness the same laser technology, as today's leading special FX and production companies.
Because we CARE about YOU
FREE UPDATES for life
We pride ourselves on providing ongoing value to you as a member of the Pangolin Family. And as we develop new features for BEYOND and continually update the software, these will be made available to you absolutely FREE of charge.
FREE SUPPORT for life
We also provide you with FREE support and training. So if you ever have questions, rest assured a team of experienced and professional laser technicians, will be there to help.
FREE training materials
We include a variety of FREE Training Materials with BEYOND. Including a full tutorial series (available in multiple languages) that you can access at anytime.
Multi-language support
We also translated the BEYOND software and made it available in several different languages. Including English, German, French, Spanish, Chinese, Japanese, Russian, Portuguese, Dutch, Italian, Swedish and even more coming soon.
Become a member of the world's largest laser family!